Here's how to get started creating a Finagraph or Borrowing Base using Excel. If your account is currently set to a different accounting system click the Change Accounting System button to make the proper choice.
Note: in BBC Easy choose "Other" for your accounting system to use Excel.
Start by clicking either the New Finagraph or New Borrowing Base buttons.

Then download the spreadsheet template (the file is different for each report).
Update the template with your own financial information. Each template contains instructions on how to enter your data. Once you have have entered your data save the file locally and remember the location.
Use the browse button to select the location of your Excel file. If you're creating a Borrowing Base, be sure to specify the correct reporting date first.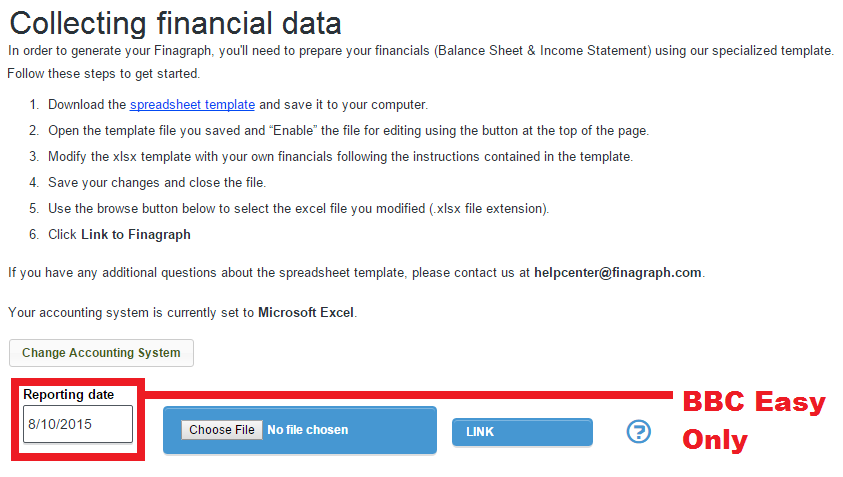 The FinancialLink process will then evaluate the data provided. You'll see a page with status of the process. The first box shows the file upload progress while the final box tracks the progress of our analyzer creating your Finagraph or Borrowing Base.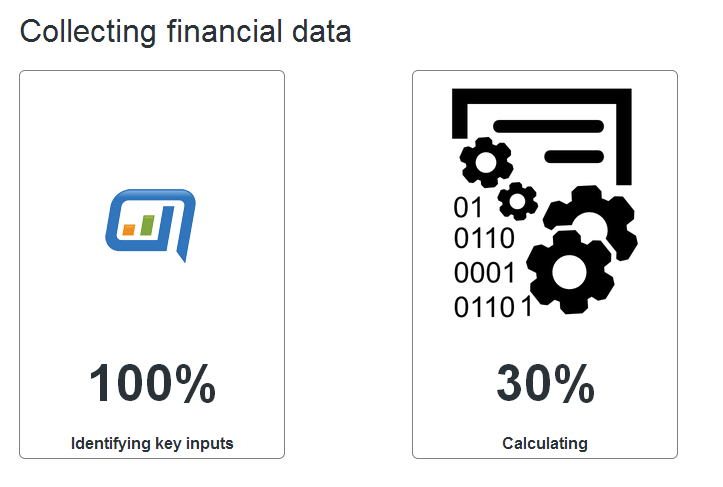 When completed, you'll be presented with your new report.