If you start a Finagraph or BBC Easy import but the Financial Link software never starts, we recommend removing the Chrome extension and installing a new copy.
If the Linker doesn't start you'll likely be stuck at this screen: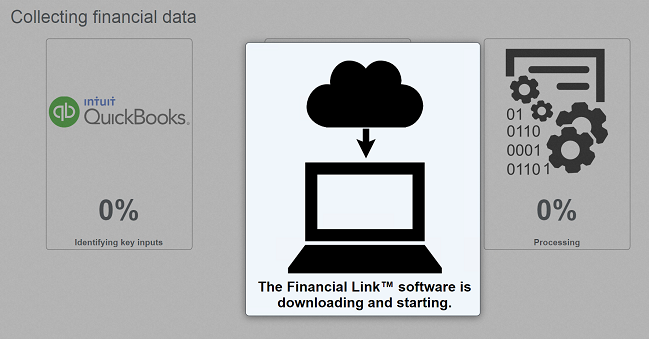 Open the Chrome settings:

Choose Extensions and then click the icon that looks like a trashcan.

Confirm the Removal of the "FinancialLink Launcher"

Close all windows of Chrome and then open a fresh instance of Chrome.
Log back into your Finagraph or BBC Easy account and choose to create a new report.
You'll be prompted to download and install a fresh copy of the FinancialLink. Follow the steps in the Installing FinancialLink article.