We recommend using the Google Chrome browser when printing Finagraph. Chrome offers the ability to adjust margins and print only certain sections.
By default, FireFox will scale your Finagraph page in a way that prints only a portion of the report. To print the entire Finagraph report in FireFox you'll need to change the Scale setting. The default setting of "Shrink to Fit" misinterprets the Finagraph page. Change the setting to 50% to shrink the entire Finagraph to fit on a single page.
To reach the print settings, click the menu button in the upper right, and choose Print.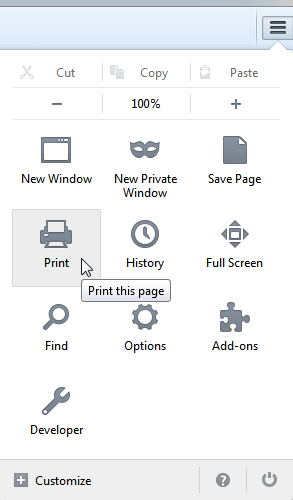 Then in the bar at the top, find the drop-down for Scale and change it to 50%. (60% will also fit on a single page but the company name and Finagraph Logo will be pushed to a different page).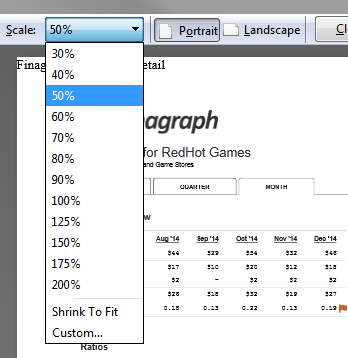 Note that FireFox will still want to print a second page that will be mostly blank.