When Internet Explorer is in Compatibility Mode or Compatibility View, the login page for BBC Easy and Finagraph will display incorrectly and not operate properly. If the "reset your password" dialogue displays above the Sign In fields then the script on the page is not completing and you will not be able to Sign In. See below image for an example. To return the page to normal, disable the Compatibility view.
In Internet Explorer 10 (IE10) use the button to the right of the address bar to enable and disable the Compatibility Mode.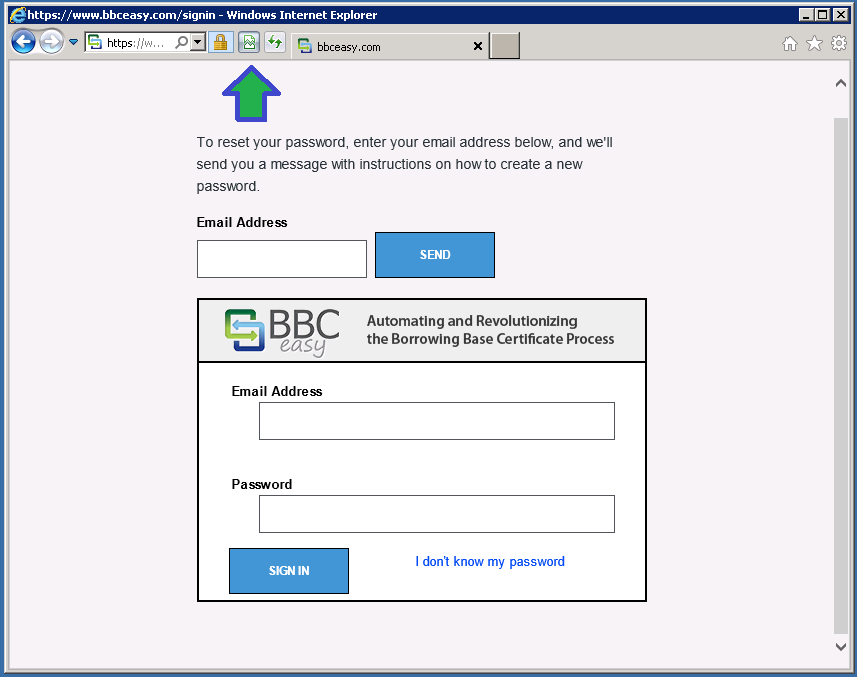 In Internet Explorer 11 open the tools menu and select "Compatibility View Settings". In the settings dialogue, make sure to remove any references to bbceasy.com or finagraph.com.